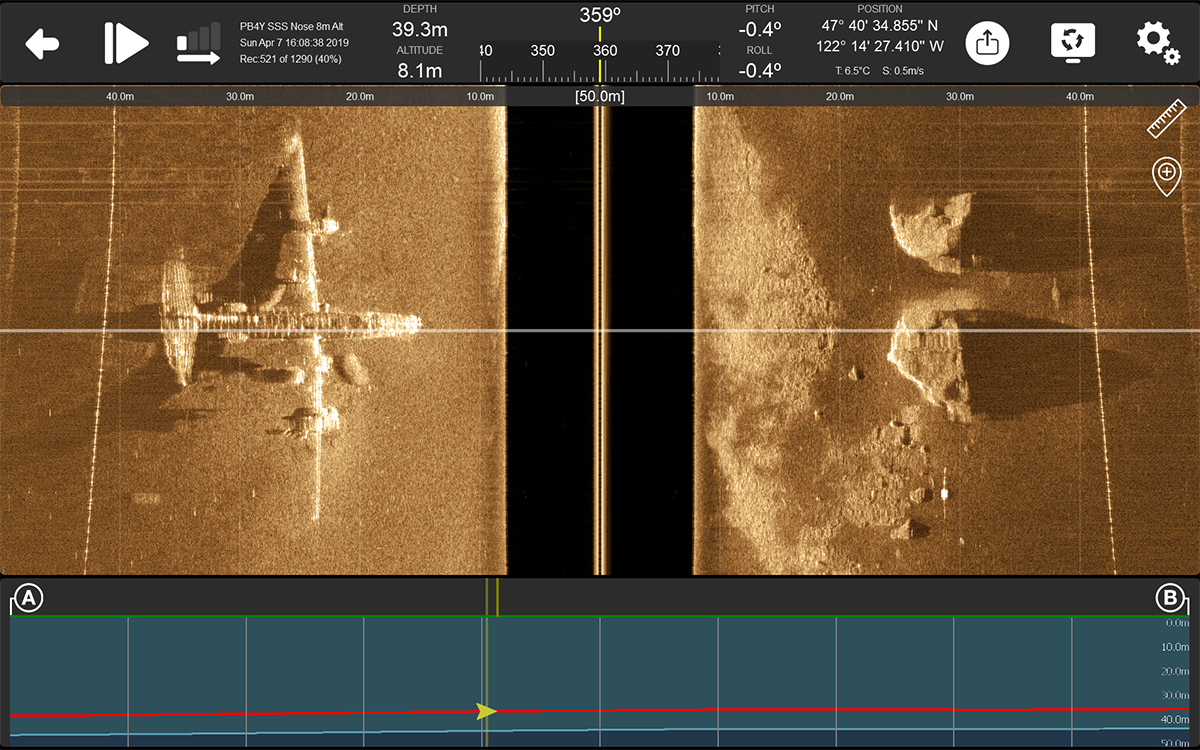 FUS
I

ON SIDE SCAN

FUSION vehicles can be equipped with the side scan option that provides lateral sonar imaging for additional coverage and perspective. Use of the side scan is particularly useful in conducting searches as the added lateral vision and coverage increase efficiency. Couple the impressive image quality with the forward looking sonar and feature rich user interface and the FUSION system is an unbeatable search/survey tool.
HARDWARE

The side scan transducers are manufactured by partner company Blueprint Subsea and embedded in the lower skids on the FUSION vehicle. Protected from impact the 450kHz transducers provide a 60 degree vertical beam and 0.5 degree horizontal beam. The electronics are embedded within the FUSION vehicle electronics rack allowing the side scan transducers to be added at a later date.
SOFTWARE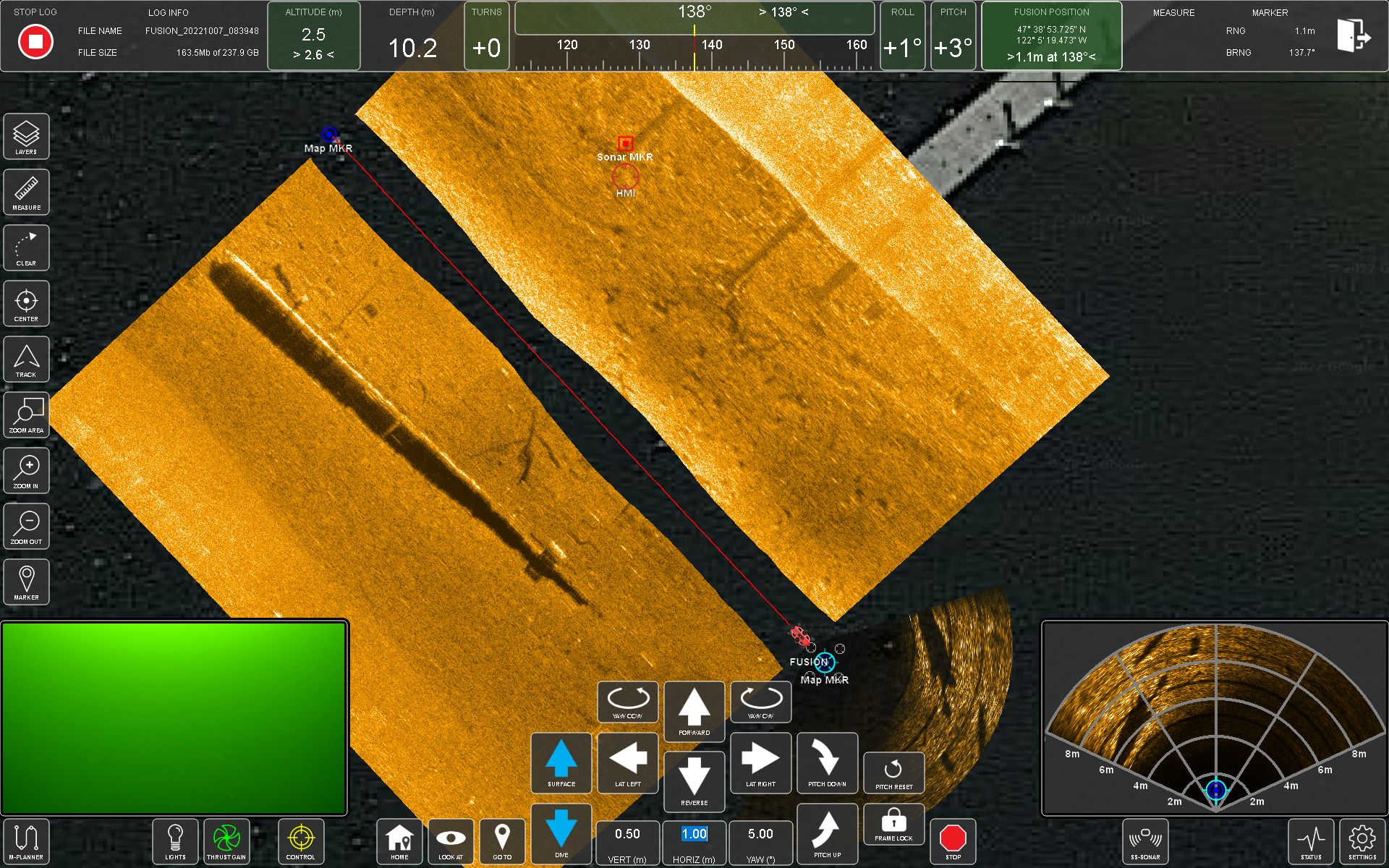 There are a multitude of useful software controls and features relating to the use of the side scan sonar. Within the user interface operators have common controls including palettes, range, clamp, slope, gain, mark target and pause waterfall. The waterfall display is active while operating FUSION and viewable alongside forward-looking sonar, video and position.
Expanding on the common controls are the various visualization options. The FUSION user interface includes real time side scan sonar mosaic functionality. With the mosaic feature full coverage areas can be easily illustrated, exported and manipulated. There are options to adjust inner and outer clip, blending, transparency and more. All functions are accessible in real time or post processing to produce impressive mosaics for export in different formats.
The foward-looking sonar can be used to gap fill the Nadir region of the side scan sonar to minimize overlap in search grids as well as ensure total coverage.