FUS
I

ON SENSORS

The FUSION is designed around a tailored set of sensors to maximize the capability of the system and provide operators with the necessary tools for demanding missions. With the sensors so seamlessly integrated the FUSION has an efficient form factor and each sensor is placed in the optimum position for the best data.

IMAGING SENSORS
A significant aspect of small underwater vehicle operations is the acquisition of imaging data. Understanding the importance of high quality imagery the FUSION is equipped with high-end sensors for a variety of conditions and missions. Additionally, there are numerous features within the user interface that augment the sensors.
High Definition Video - HD low light video camera with 135º of tilt and ultra bright LEDs. Impressive video imagery in difficult conditions.
Forward Looking Sonar - dual frequency (750/1200kHz) wide angle multi-beam sonar sits above the camera for high resolution imagery. Higher frequency options available.
Sidescan Sonar (optional) - 450kHz CHIRP sidescan sonar modules providing up to 100m (300ft) range on either side of the vehicle for additional peripheral imagery.
NAVIGATION SENSORS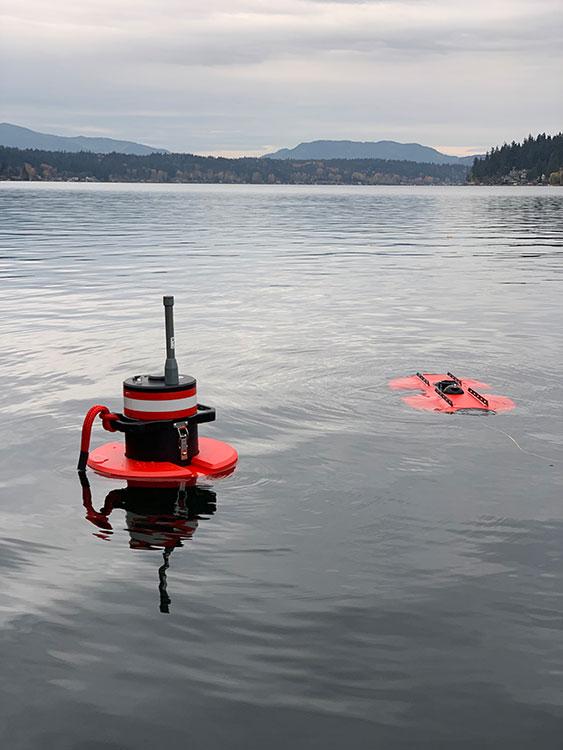 The FUSION is equipped with a number of navigation sensors to not only provide valuable positional data for the imaging sensors, but also a precise control system. Careful selection of each sensor and their integration expands the capability of the FUSION automation and navigation.
Doppler Velocity Log - custom Nortek 1MHz or 500kHz DVL for high accuracy bottom track for precise control and navigation. The DVL is coupled to FUSION's onboard sensors including pressure, temperature, attitude and control/navigation algorithms. Range varies depending on water and bottom type.
Attitude Heading Reference System - high accuracy MEMs based AHRS with exceptional filtering that couples the navigation sensors and control/navigation algorithms to produce a stable and precision vehicle.
Global Navigation Satellite System - when at the surface the FUSION benefits from accurate GNSS satellite positional data and once FUSION dives below the surface the position is disregarded.
USBL Positioning System (optional) - fully self-contained USBL topside navigation system for real world corrections, deep water tracking and acoustic communications with FUSION.
OTHER SENSORS
Expanding on the data collection and navigation sensors are a number of other sensors to further increase the capability of the FUSION.
Pressure & Temperature - accurate pressure and temperature are provided to the sensors and operator.
Vacuum & Humidity - internal vacuum and humidity are monitored to safeguard pressure vessel seal integrity.