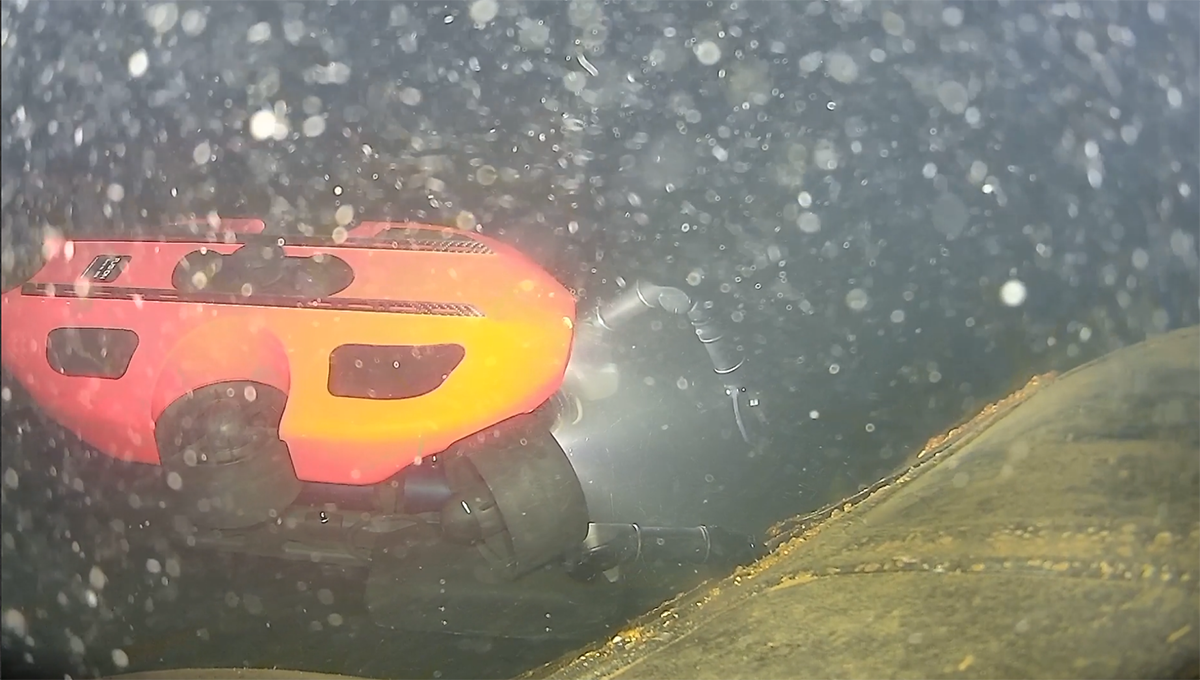 FUS
I

ON SYSTEM OPTIONS

FUSION is unique in that it comes equipped with all required sensors, features, components to accomplish most tasks/missions unlike traditional ROV systems that require purchasing separately. While FUSION may have the essentials there are a variety of optional items to tackle different requirements such as manipulators, releasable payloads and sensors.

SRS isn't satisfied with simply strapping on options like traditional underwater vehicle companies and invests in tightly integrating. The result is increased capability, efficiency and functionality.
LONGER / FIBER OPTIC TETHER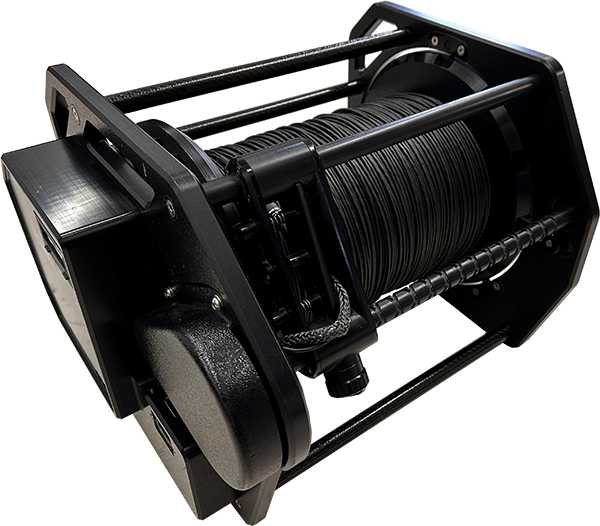 FUSION is supplied with a standard 500 meter (1650ft) copper tether. There are options to increase the tether length to 1,000 meters (3,280ft) or 2,000 meters (6,500ft). The longer lengths are fiber optic and maintain the small diameter appeal of the standard FUSION tether while handling the longer lengths. Fiber is impressively robust with only a small amount of additional care required and also has higher bandwidth capabilities for data hungry sensors. All tethers are supplied on a spool and easily fit the standard FUSION reel.
If discreet is what is required the standard high visibility orange tether can be replaced with a black tether.
USBL TRACKING SYSTEM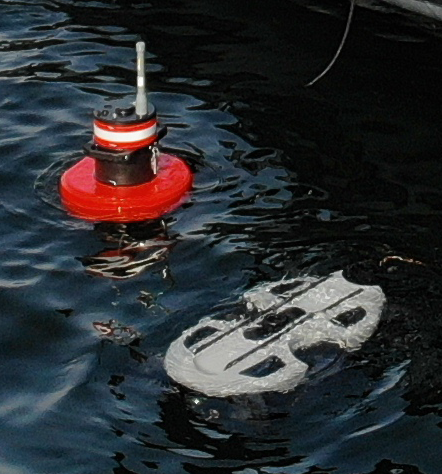 The FUSION is available with an optional USBL system that extends the navigational capability to deeper waters and/or missions that require real world corrections. Already fitted to the FUSION is a transponder that is compatible with the USBL Topside Navigation Pod (TSNP).
The TSNP is a fully self contained battery powered USBL solution that can be used in either tethered ROV mode or untethered AUV mode. As a self contained unit the TSNP only requires turning on and the system takes care of the rest. A position is calculated by the TSNP and acoustically sent back to the FUSION. There is a GNSS, high resolution AHRS and USBL that are already aligned eliminating any setup by the operator.
UNTETHERED AUV MODE

The standard FUSION system operates over the small diameter tether, however, an untethered AUV mode option is available. Utilizing the same intuitive user interface operators can send FUSION On preprogrammed untether missions as well as acoustically track and communicate with FUSION via the optional USBL system.
Note: AUV mode is US export-controlled and may require a license in some countries.
TWO FUNCTION GRABBER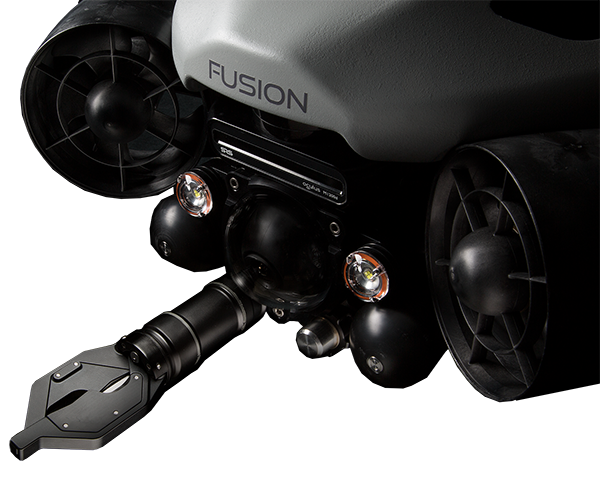 FUSION is available with a two function grabber. The grabber includes open/close and 270º wrist rotation. Operators have fingertip controls on the HMI. The FUSION User Interface has an indicator for open/close amount as well as degree of rotation. Going a step further the sonar display has a graphical overlay of the grabber for zero visibility sonar only operations.
Installing the grabber takes seconds with the preset auxiliary port. Simply remove the ballast weight plug and insert the grabber. No trimming required as the ballast weight removed is the same weight as the grabber in water.
2F CONTINUOUS ROTATE GRABBER

A higher strength continuous rotate grabber is available for FUSION. The continuously rotating head offers higher torque than the standard grabber with the gripping force also increased by almost double. Same familiar controls and onscreen sonar overlay are offered with the 2F Continuous Rotate grabber.
Easy to change jaws provide operators with the ability to quickly change end effectors including parallel jaws and cutter.
DUAL FIVE FUNCTION MANIPULATORS
The FUSION can be fitted with a dual five function manipulator package that provides a full ten degrees of motion. Coupled with the FUSION's precise control system the dual five function package adds a whole new level of capability for the FUSION. The arms can be used simultaneously or one for stability while the other works. Each arm can lift 2kg (4.4lbs) and the rear pitch control thruster on FUSION maintains a level attitude while the arms are manipulating.
Intuitive controls connect directly to the HMI for single or dual operator setup.
SIDE SCAN SONAR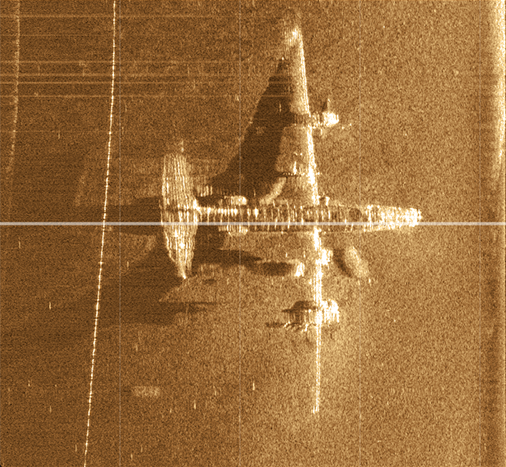 FUSION can be equipped with side scan sonar to increase sonar coverage and provide an alternate perspective to the forward-looking sonar. The easy to install transducers mount on the FUSION skids and provide ranges out to 100 meters (300ft). Utilizing the forward-looking sonar for gap fill means search areas are more complete and require less overlap. The FUSION user interface has mosaic, waterfall and other features built in.
DIVER MODULE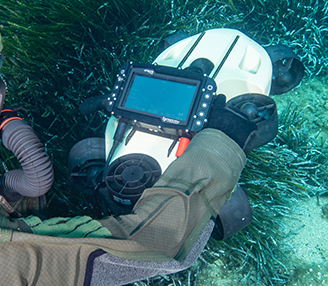 One of the three modes of operation for FUSION is the diver propulsion and navigation option. The module quickly attaches to any FUSION and provides a single diver with propulsion, navigation to markers, sonar imagery (forward and side scan) as well as the ability to collect various data during a mission.
DISRUPTOR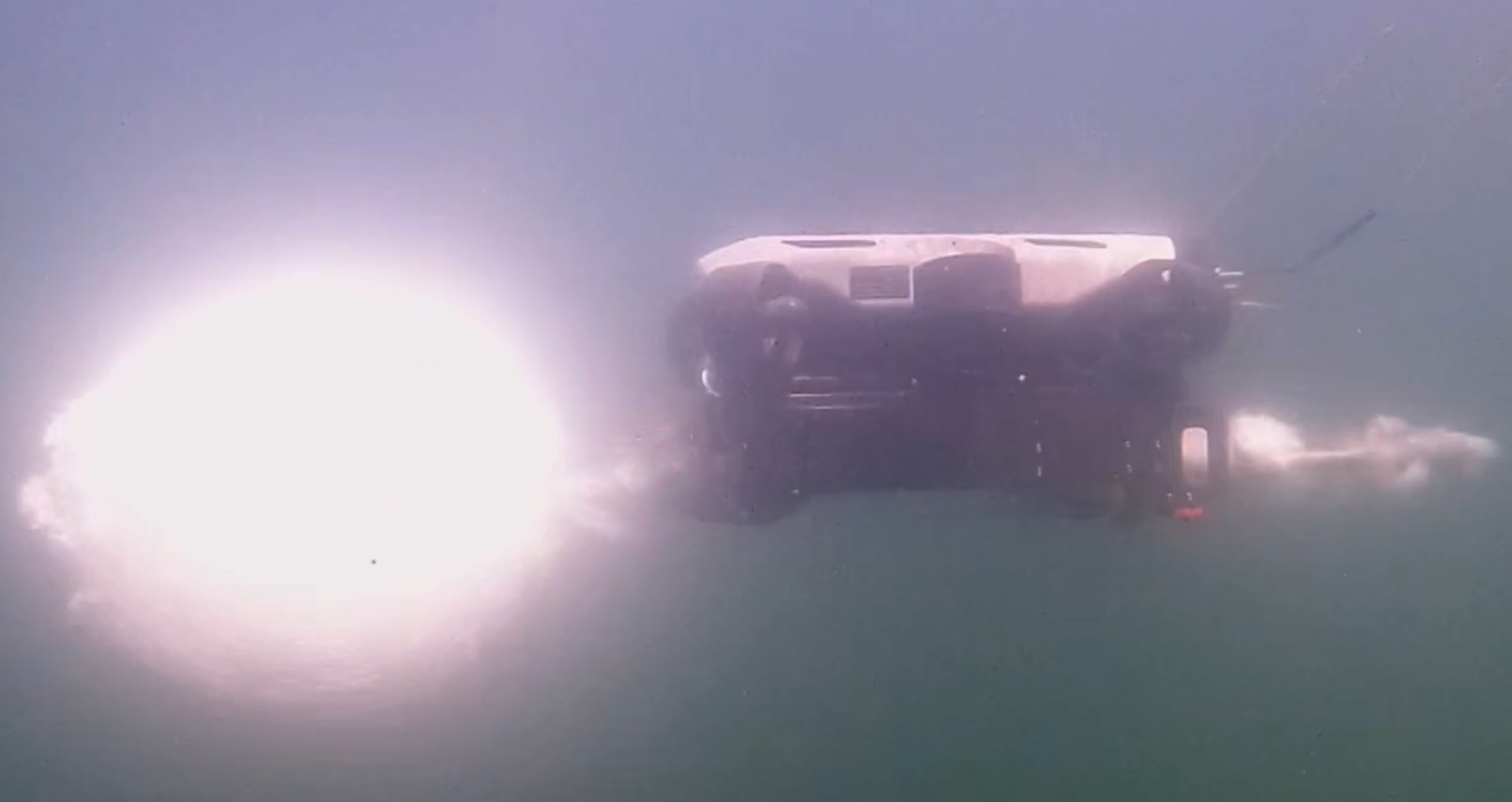 FUSION can be fitted with a skid mounted Zero Point TiTAN disruptor. The unique setup allows operators to rapidly install the disruptor and pilot FUSION to proximity of object. Recoil compensation is via a unique elastic cord to prevent damage to FUSION while not requiring a long strap. Firing can be conducted in various ways.
PAYLOAD RELEASE & CONTAINERS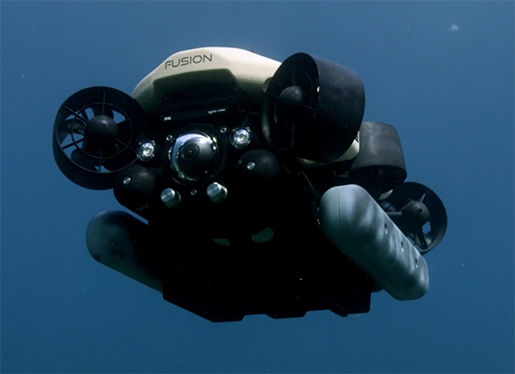 The FUSION payload bay can be fitted with a unique release mechanism that enables a variety of capabilities. Controlled from the user interface the release mechanism has a sliding actuator that engages a locking design to secure the payload containers or interface plate.
Different size containers are available as is a simple interface plate for unique integrations. To maintain a high level of integration and capability the containers are designed to be negatively buoyant by 5kg (10lbs) with offset buoyancy modules that jettison when the container is released. The release can be operated in ROV, AUV or Diver mode.
FORWARD SONAR AND DVL
There are optional forward-looking sonars (FLS) in different frequencies as well as alternate DVL frequencies to suit different requirements.
FLS Options
M1200d - 1.2MHz / 2.1MHz
M3000d - 1.2MHz / 3.0MHz
DVL Options
NiMH FUS
I

ON BATTERIES

Optional NiMH battery pods are available for FUSION where restrictions on Lithium-Ion prevent the use of the standard battery pods. The alternate chemistry offers fewer travel restrictions while still providing reasonable operating time (approximately half). With the dual chemistry charger the NiMH battery pods can be charged in the same charger as the Lithium-Ion and are seamlessly used on FUSION without any operator configurations.